Open Source Customization the most easiest way for your business to start online. The open source is affordable as well as time saver which makes the users interest stable. Open Source is the most usable and highly developed software these days. With effective cost you can build up your personalised things online with best possible way. At 56° North we have team of experts who help you to achieve your business goals by understanding your requirements and assist you in every possible way. We provide you solutions from selecting theme, designing templates, integrating them and installing them, hence we are one solution for all. After developing your website we provide complete control to you so that you don't need to depend on anyone for making changes or updating it. We make sure that our clients achieve flexible, stable and scalable solutions for their requirements and hence be perfectly satisfied of their investments.
Everything is waste if it does not perform well. If your application is well designed but it does not perform well than the users will no longer stay with you. Without performing well you can gain one time users for your application but will not win loyal customers. It is necessary that your application or website performs well on any devices from anywhere. Performance testing is an important part for every applications and websites as it gains users attention and make them your loyal customers. If the users enjoys your application than surely they will stay for longer term with you. So to win customers it is necessary to have best performance for your applications and websites and for that you need best testing partner.
 
Testing is always an important part for software development  cycle.
Every time something is been changed in the coding it requires testing. With manual testing , the process becomes lengthy and time consuming and hence people have shifted to automation testing. With automation testing we can save time and money. The different benefits from automation testing are reduced development time, ready reusable library, improves efficiency, shorter test cycles, increased test coverage, increased software quality and optimised resource usage. Hence compare to Manual testing automation testing is much more beneficial.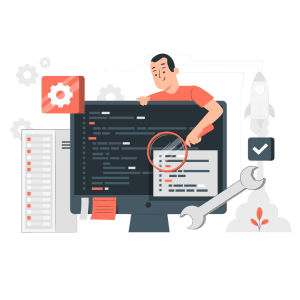 The mobile devices used by maximum number of people and users are increasing daily. Looking into this the mobile apps are becoming popular and are gaining much attention to all businesses.
As much more businesses are expanding themselves to mobile devices it is necessary that you become unique from others. If your application is error free and and easy to use than you will be able to gain more users.
Ready to Make Your Idea Happen?