Design is intelligence made visible.
Web presence is the first mode of communication between to and any other second party, it gives you chance to mark your first impression
56° North has a Business Process Management approach to building IT business solutions and platforms. We focus on improving corporate performance by gaining a deep understanding of a company's business processes and documenting these in order to make proposals for optimization and disruption. We call it a process optimization process.
Through this approach, we enable our clients to be more efficient, more effective and more capable of change. The processes we optimize, via high-end business IT solutions and platform development, impact the cost and revenue generation of an organization.
Open Source Customization
Open Source Customization the most easiest way for your business to start online. The open source is affordable as well as time saver which makes the users interest stable. Open Source is the most usable and highly developed software these days. With effective cost you can build up your personalised things online with best possible way.
At 56° North we have team of experts who help you to achieve your business goals by understanding your requirements and assist you in every possible way. We provide you solutions from selecting theme, designing templates, integrating them and installing them, hence we are one solution for all. After developing your website we provide complete control to you so that you don't need to depend on anyone for making changes or updating it. We make sure that our clients achieve flexible, stable and scalable solutions for their requirements and hence be perfectly satisfied of their investments.
Content Management System website are the websites which allows you to control and manage the contents on your website very easily and effectively. No technical training is required to manage CMS website, only knowledge of Microsoft will do to run this type of website.
This site can add or delete images or edit the text also whenever you want. Using this website development the users can have unlimited numbers of pages and search engine also for whole site.
The price for developing this websites are also very reasonable and affordable. The CMS sites can be operated from any devices at any time and also can be edited at any time. Our developers with technical expertise exactly knows what to do with your sites to make you visible. CMS done at 56° North is done at very reasonable rate. After completing the CMS sites for you, we will hand over that you and you don't have to pay any monthly charges or maintenance fees or you are tied to us anyway, you can manage it all on your own. Of course our team will be also ready whenever you will need the support but for CMS sites you don't have to be dependent on anyone.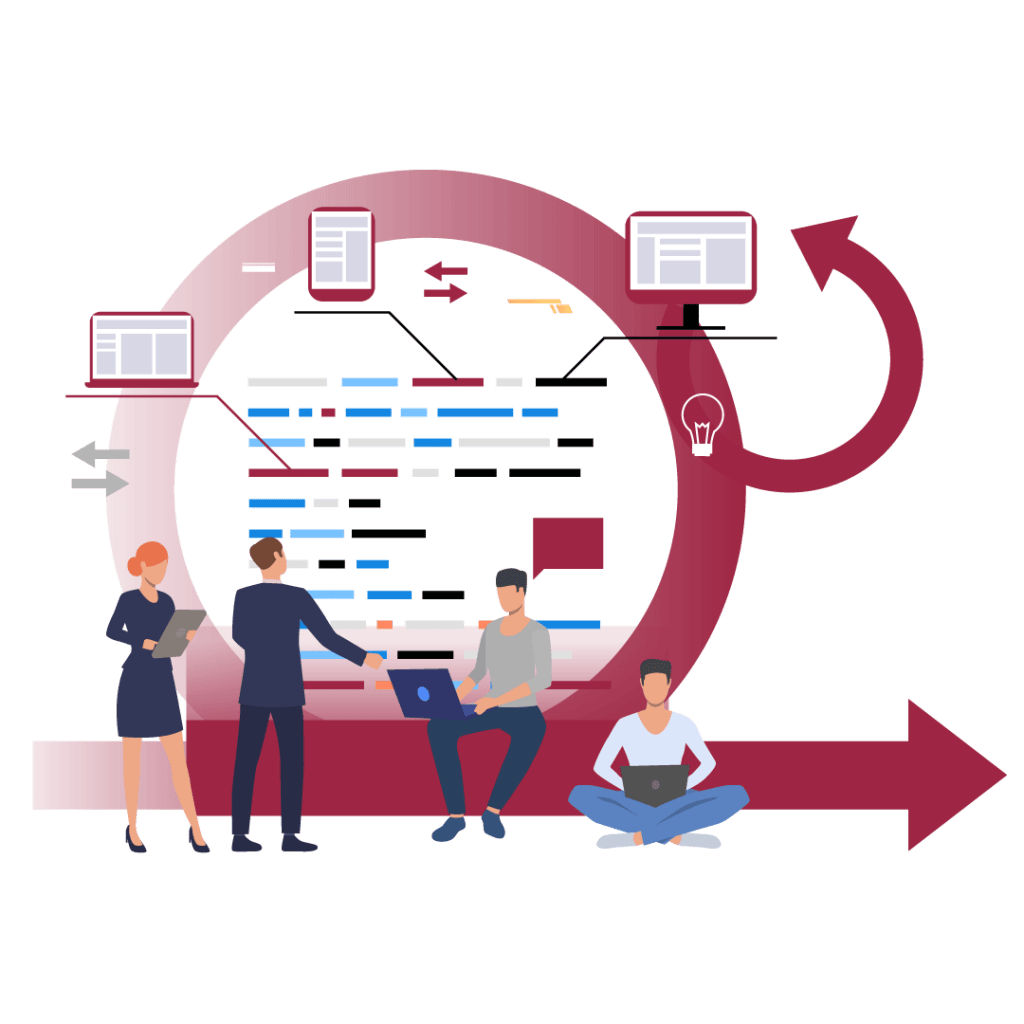 E Commerce Website Development
We use all the Ecommerce development platforms like Magento, C-Cart, Zen Cart, Amazon Web store, etc. As per our knowledge the customers for the business can be increased when the credit cards are been accepted. We can make it easy for by making such websites which accepts credit card payments through Redunicre, PayPal or any other online gateway systems.
Any industry you are dealing it for making your business online or re-invent your business contact the expert developers of  today 56° North and get more than you invest.The world has change, the market has change. It's the time now where with a few clicks you can have everything you want at your doorsteps.
The market is expanding and people are into the internet always. Whether you want to buy groceries or buy furniture everything is available online.
With such an increase in internet the E-commerce sites have also increased, everyone is available at the internet with their products and services.
With such an expansion of E-commerce sites it is necessary that your site look unique and in addition to that informative with not boring look.
The world today is totally dependent on the technology and every single person is using internet for all the necessity and hence it is time to be unique and more personalized.
Every business or sevice is different, although all are competitors of one another but still the processes of every single thing differ from one another and hence the increasing need of custom application development has increased
Coming to the benefits of Custom Software Application 
Whether you need support for robusting enterprise application or for automating and controlling the business processes or for resolving the technical issues or achieving productivity or for reducing inventory & overall costs, all you need is custom software development.
Ready to Make Your Idea Happen?